Chain Link Fence and Gates for Bellevue Property Owners
Chain link fencing is a popular fencing option in Bellevue, WA, and for good reason. It is:
Affordable
Easy to install
Highly durable
Seattle Fence Company has been providing chain link fence installation services in the Bellevue area since 2006. Our extensive time in the fencing industry allows us to work promptly and efficiently so that you get outstanding installation results as quickly as possible.
When it comes to chain link fence installation in homes and businesses, we focus on providing quality, speed, and reasonable prices to our customers. Our entire team is dedicated to getting the job done right the first time. We arrive as promised and we work hard to complete your chain link fence installation on-time and within budget. We also keep our clients in the loop throughout the installation process so that they are updated on the status of the project.
Benefits of Chain Link Fencing for Bellevue Residents
When looking for a simple and cost-effective fencing option, chain link fencing may be the right choice for Bellevue property owners. Chain link fencing can be used to:
Establish property lines
Secure an area to protect children or pets
Temporarily fence off an area for a special event
If you need a strong fence that can withstand harsh weather conditions and last for a long time, turn to chain link fencing. Our team will install chain link fencing on your Bellevue property in a timely and professional manner.
Why Choose Us for Chain Link Fence Installation in Bellevue?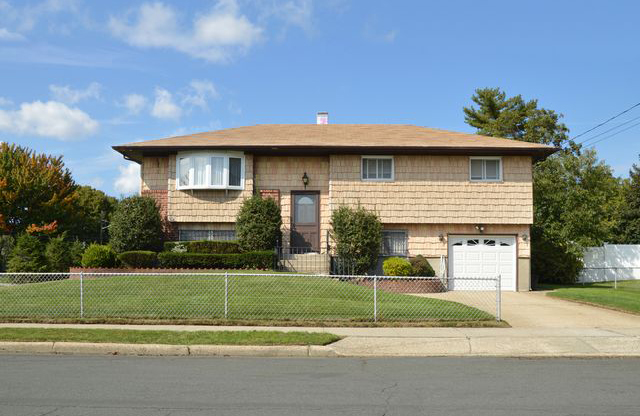 As experts in our field, our fencing company is here to deliver quality chain link fence installation service. You can trust your home or business to our trained professionals. We provide a personalized service and treat you like more than just another client.
For us, no job is too big or too small. We work in different types of settings and provide a customized chain fence link installation to meet the needs and budget of Bellevue customers. We can install chain link fencing in:
Backyard gardens
Playgrounds
Dog parks
Schools
Whatever your fencing need, we can meet it easily and quickly.
Contact Seattle Fence Company at 206-763-3433 to find out about our chain link fence installation cost in Bellevue.