Chain Link Fence and Gates for Kirkland Property Owners
When you need a strong fence that can withstand the extremities of weather in Kirkland, WA, go in for chain link fencing. Seattle Fence Company can install the fence for you. Since setting up the business in 2006, we have handled countless chain link fence installation jobs and completed them all in a timely, professional, and hassle-free manner. We offer 3 types of chain link fencing: traditional galvanized, black vinyl, and green vinyl.
If you want the fence to maintain your privacy, we can add chain link fence slats on your property's fence system. We can also install chain link gates to allow passage onto your property.
Get in touch with us if you want chain link fence installation in Kirkland that:
Is done by skilled and seasoned technicians
Uses premium quality chain link fencing materials
Carries 5-year labor and 1-year material warranty
Benefits of Chain Link Fencing for Kirkland Residents
Chain link fencing is quite a popular option in Kirkland for enclosing areas like:
Home backyards
Sports grounds
Industrial properties
Parking lots
Dog runs
Besides versatility, this type of fencing offers the benefits of quick installation, easy affordability, low maintenance, and excellent durability. Another advantage of installing chain link fencing on Kirkland properties is that it blends wonderfully with the surrounding foliage and looks inconspicuous. Better yet, property owners can increase the security of their place by opting for barbed wire fence installation.
Enjoy all the benefits offered by chain link fencing in your property by hiring us for the job. We ensure that we'll install a beautiful and sturdy fence that enhances the curb appeal, safety, and value of your home or commercial property.
Why Choose Us for Chain Link Fence Installation in Kirkland?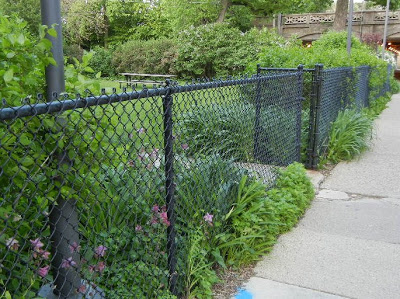 Chain link fence installation is an important investment. Hire us to do the job to make sure that your money is put to good use. We install the fence per your exact design and size requirements.
You should also choose us for chain link fence installation in Kirkland because we:
Handle your job with sincere commitment to quality workmanship
Work discreetly without disturbing your family or work life
Charge fair and affordable prices
Leave your property undamaged and the jobsite cleaned up
Contact Seattle Fence Company to discuss your chain link fencing requirements in Kirkland. Call us at 206-763-3433 for a free estimate on chain link fence installation cost.