Chain Link Fence and Gates for Tacoma Property Owners
Seattle Fence Company is your one-stop source for chain link fence installation in the Tacoma, WA area. Since 2006, our goal has been to provide high quality yet affordable chain link fence installation services to homes and businesses.
From concept to completion, we work hard to keep our operations neat and organized to ensure:
Quick turnaround
The highest safety standards
Within budget completion
Rest assured, no matter how big or small the project, you will receive nothing less than superior workmanship. We appreciate our loyal client base and strive to make the entire chain link installation process as smooth as possible for our clients. All of our work comes with a warranty on labor and materials.
Benefits of Chain Link Fencing for Tacoma Residents
If you are looking for a fence that delivers:
Strength
Durability
Lasting value
...then chain link fencing is the right option for your residential or commercial property. These fences are designed to withstand even the harshest weather conditions. Easy to install, chain link fencing provides safety and security to Tacoma properties without costing a fortune.
As a leading fencing company, we offer a wide selection and easy installation of chain link fencing systems in the Tacoma area. We offer three types of chain link fencing to our customers. These include galvanized, green, and black. We can also install slats on your chain link fencing for privacy and wind block.
Why Choose Us for Chain Link Fence Installation in Tacoma?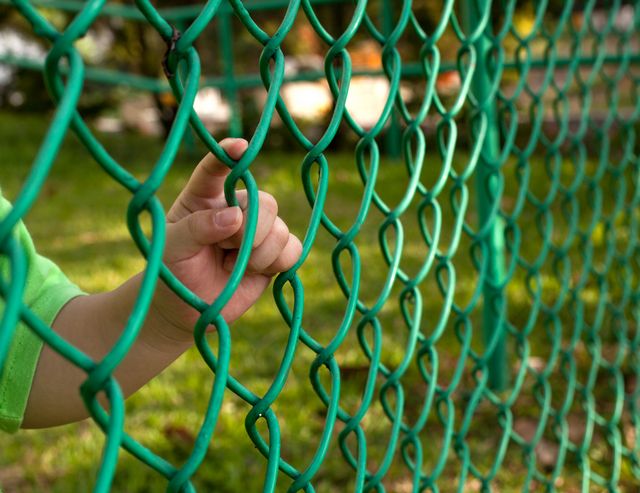 Whether we are installing brand-new chain link fencing or simply repairing a gate, our focus remains the same: 100% customer satisfaction. That means a courteous and professional service from start to finish.
When you hire us for chain link fence installation in Tacoma, you get a close-knit team of professionals determined to becoming your go-to guys for all of your fencing needs. We have extensive experience installing chain link fencing in:
Homes
Businesses
Schools
Playgrounds
When you contact us, our friendly and knowledgeable staff will assist you every step of the way through your chain link fence installation. We offer a customer service that is unmatched in the fencing industry.
For more information on our chain link fence installation services for Tacoma homes and businesses, feel free to call Seattle Fence Company at 206-763-3433. We look forward to speaking with you.