Decorative Fencing Installation for Home and Business Property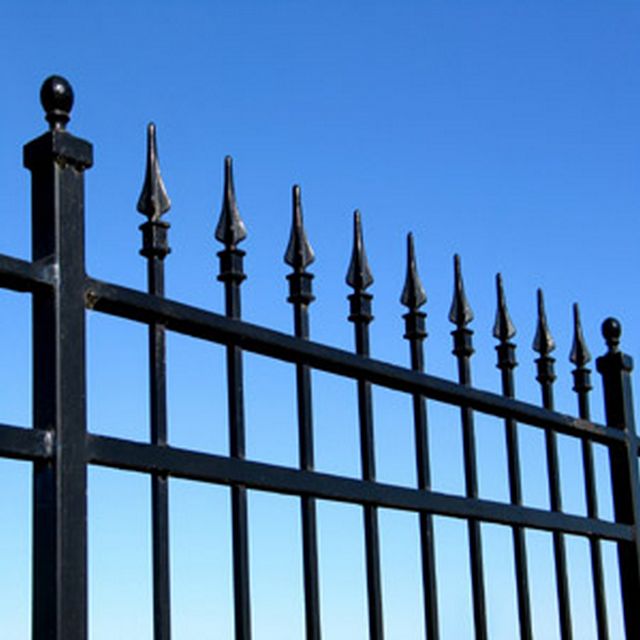 As fence experts we can facilitate the planning and installation of an ornamental iron fence that will make a lasting impression for home or business property owners.
These are examples of how our ornamental iron fence designs and installation can provide elegant classic style and beauty while fulfilling practical solutions such as:
Decorative garden fencing
Pool fencing options
Boundary markers for home and business properties
Privacy fence designs to minimize outsider view
Safety and security for schools, municipalities, business office buildings
High security perimeter fences for utilities, data centers, and federal facilities
Equine and pet enclosures
While decorative fencing has been a fencing material of choice for unique architectural landscapes since the turn of the eighteenth century, it continues to gain in popularity.
Call Seattle Fence Company for the finest in ornamental fence installations from pool fencing surrounds to exquisite and sophisticated architectural designs. We're experienced professionals, and we do it all!
Pool Fencing Offers Security and Beauty All in One
Whether you have pool fencing ideas of your own, or you prefer to work with our consultant, we can design and install a classically unique decorative fencing pool surround system to suit any landscape that also meets all swimming pool fence codes.
There is nothing quite as striking as the architectural classic appeal of ornamental iron fence designs with benefits such as:
Safety, protection and security as pool surrounds
Discouraging trespassers
Providing a safe environment for children and pets
Increased curb-appeal and value
In designing and installing decorative fencing around a pool we generally focus on safety, visual appeal or appearance, and ornamental iron fence cost.
Call us for fencing installation services that enhance the appeal of your property while increasing its value, security and privacy.
It's Hard to Match the Elegance of an Ornamental Iron Fence
If your desire is to choose a fence that exemplifies sophistication, elegance, luxury and style, you are describing the epitome of old world charm found in ornamental iron fence designs!
When combining the sturdiness and elegance of our ornamental iron decorative fencing, it is definitely in a league of its own!
These are reasons to choose us for decorative fencing ideas and installations, from privacy to garden fencing or the safety of pool fencing:
Custom designs that project your individuality
True professional design and installation skills
Product materials knowledge
High-quality workmanship
Ability to blend fencing with architectural structures and natural landscape
If your needs include a safe and secure pool fencing surround, we provide the highest quality materials and workmanship with customization options to ensure the best possible finished installation.
When you hire Seattle Fence Company, you are hiring a professional team of experts using quality materials and workmanship skills to get the job done right! 206-763-3433